Code of Ethics Breeder of the Rare Malagasy Coton de tulear
Proud member of the Malagasy Coton Preservation Club with the goal of preserving this wonderful breed by increasing genetic diversity and following a strict code of ethics to breed the healthiest puppies possible.
For more information, click here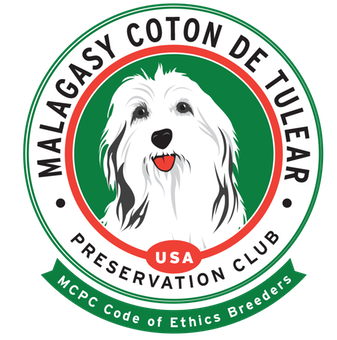 Our goal is to raise well-socialized puppies that are ready to go home with you and become integral parts of your family. All puppies are raised in our home using Puppy Culture, the gold standard of rearing puppies. Puppies spend 10 weeks with us being loved on and exposed to a wide variety of experiences, places, people, and situations.
For more information, click here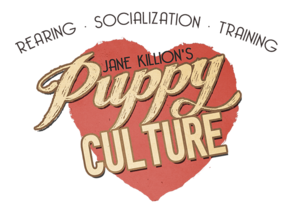 2023 LITTERS PLANNED
For more information on our planned litters, click here.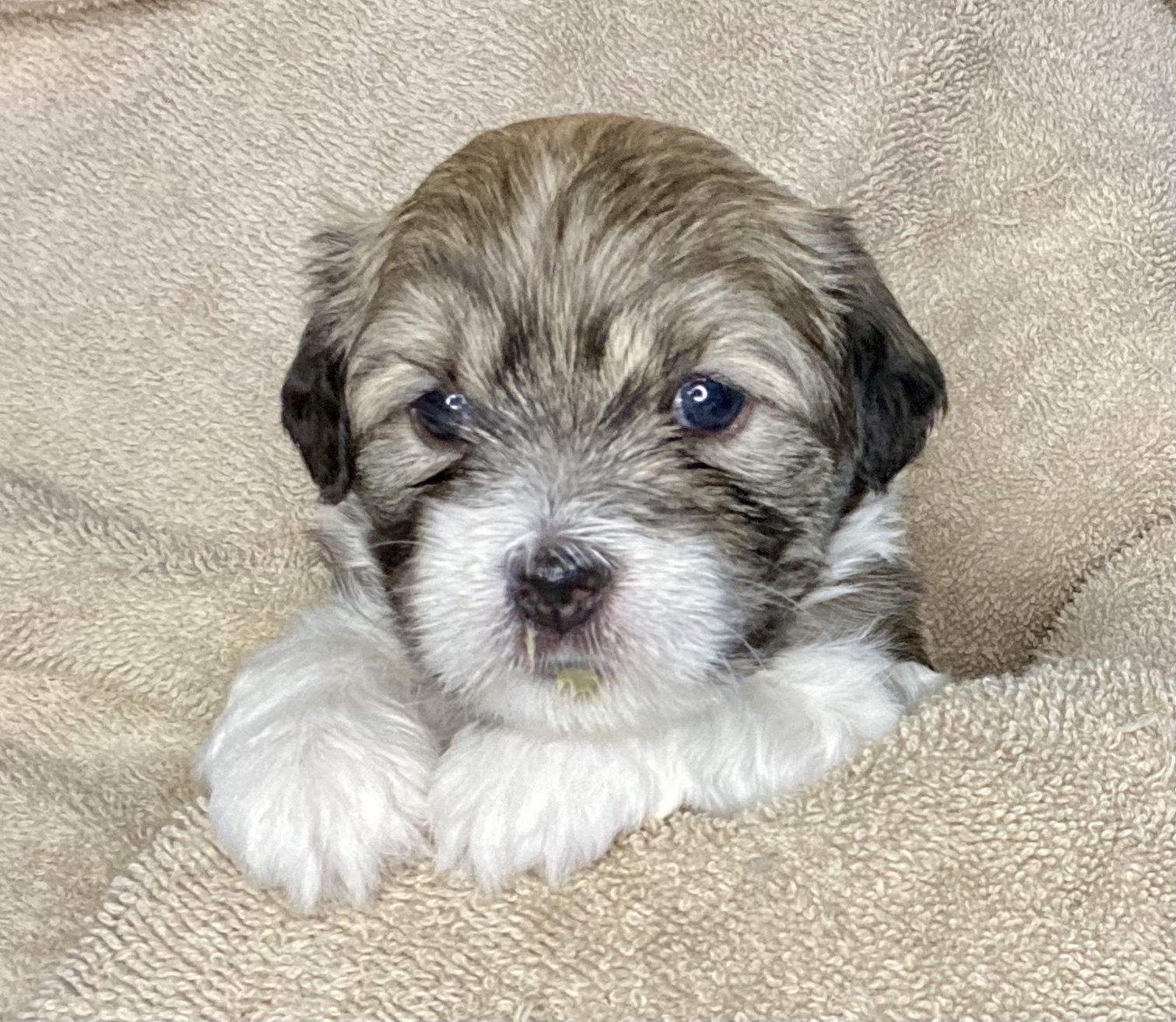 about us
After losing our Golden Retrievers to cancer, we began looking for a breed of dog that would be both healthier and smaller. We wanted a small but sturdy dog that would be good with our future grandchildren, easy to train, and one that would become an integral part of our family. Our search led us to the rare Malagasy Coton de Tulearr, which originated in Madagascar, and our first Coton, Daisy. We fell in love instantly with this 10-week-old, 3-lb ball of fluff! It wasn't long before we added our sweet black and white Coton, JoJo. They bring us comfort by sitting in our laps, make us laugh multiple times a day with their antics, and help us find joy in each day. We want more people to experience the joy of this lovable breed so we established Hafaliana Cotons. Hafaliana means joyful and happy in Malagasy, the official language of Madagascar.
For more information, click here.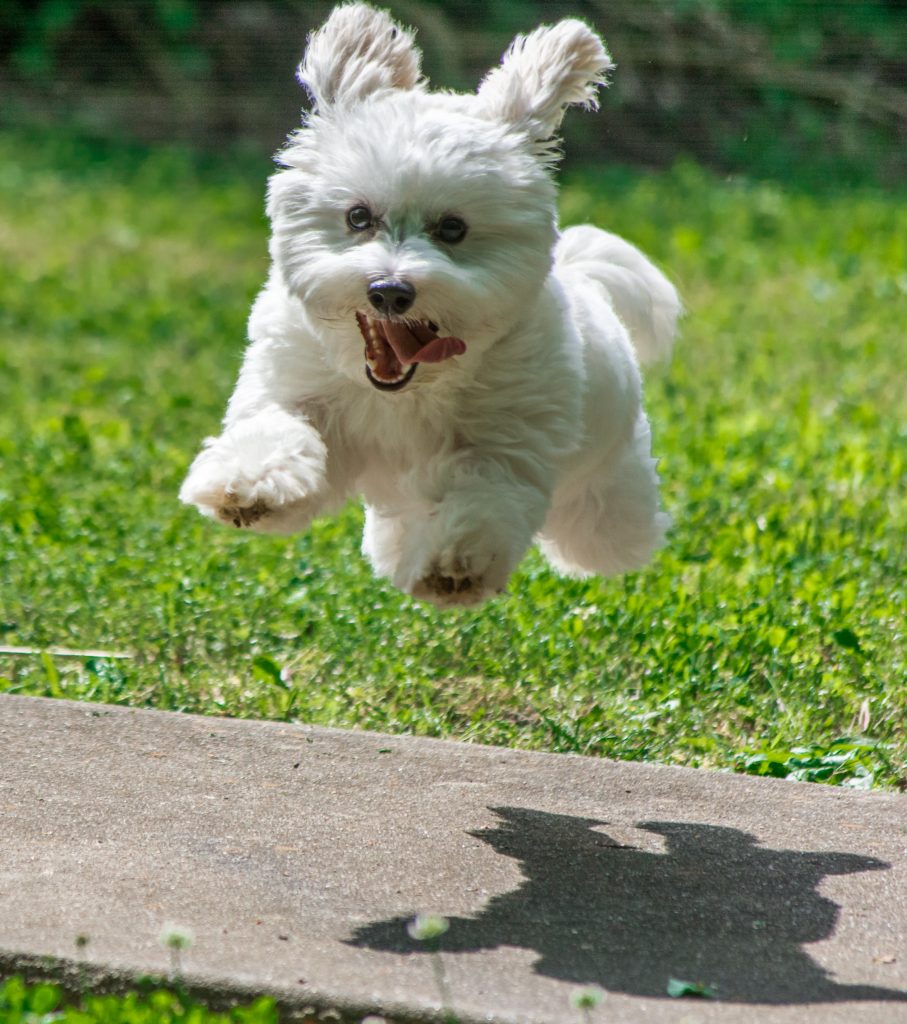 DAISY
Daisy's personality wrapped up in one photograph!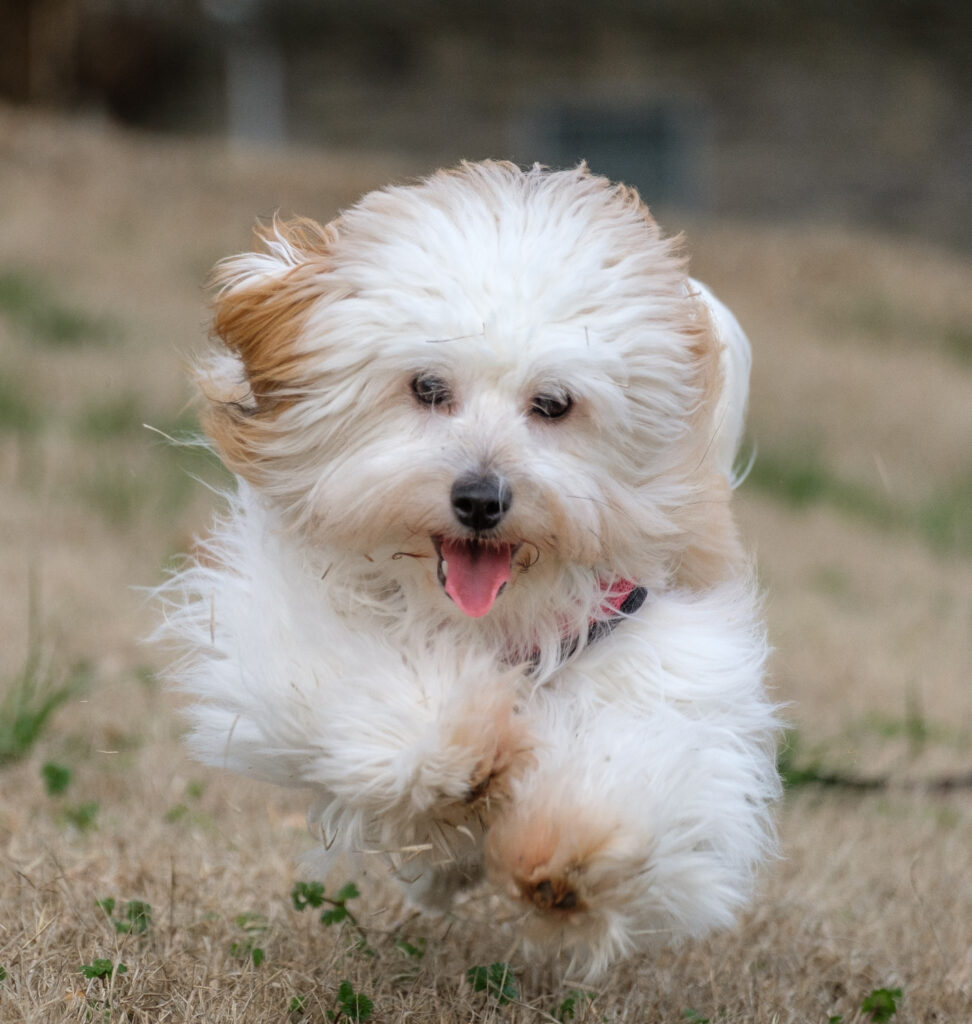 Sweet Caroline
Our sweet Callie is from White Birch Cotons. Born in 2019, her father is originally from Madagascar. She loves the outdoors!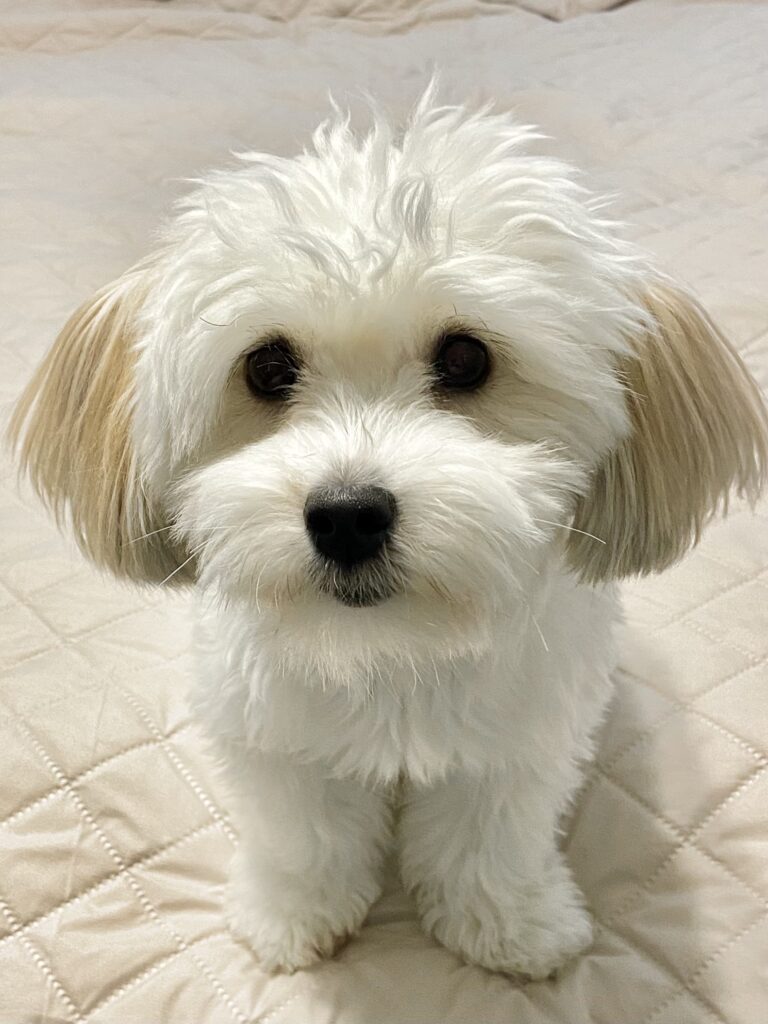 Miss Dottie
Dottie is our first keeper puppy, born in 2021. She is the daughter of Callie and has a very sweet personality!